LFW Highlight: Central St. Martins
Every year L'Oréal sponsors the Central Saint Martins' M.A. graduate show for an official spot on the London Fashion Week schedule. Seeing as CSM is only the most famous fashion school in the world, there is no better place to headhunt the next generation of independent designers and their innovations. This year 16 lucky students were selected to showcase their talents in a bizarre and eclectic group show, to say the least.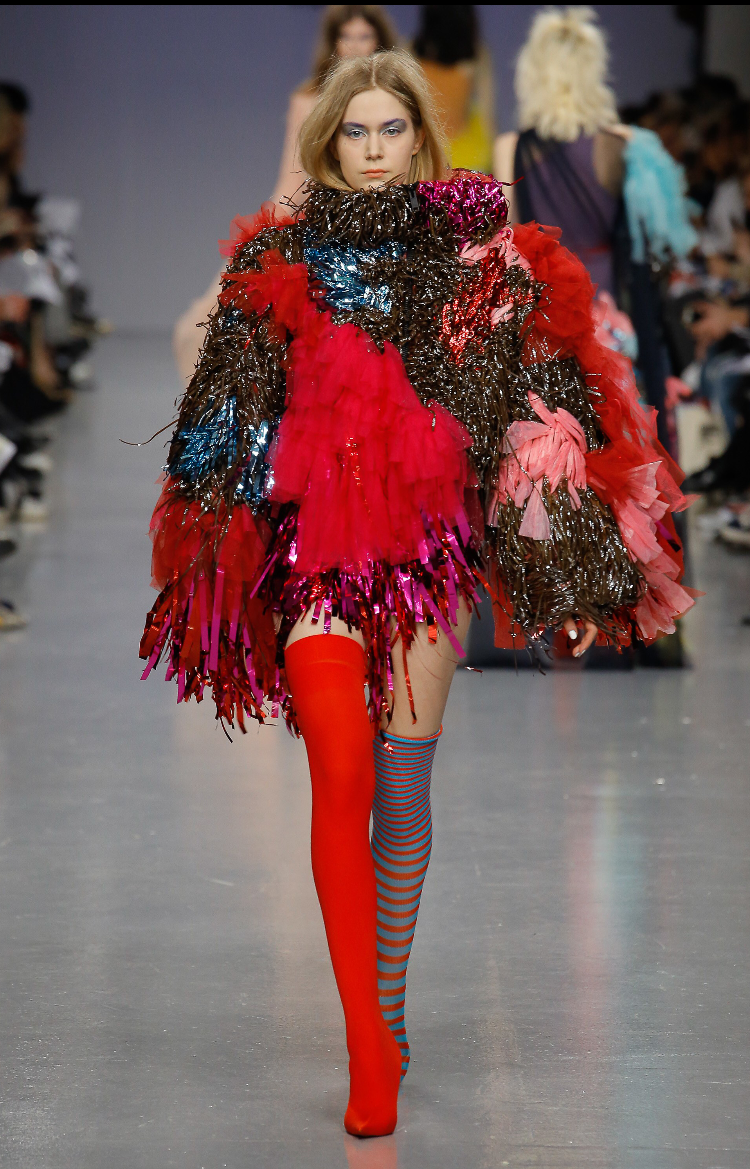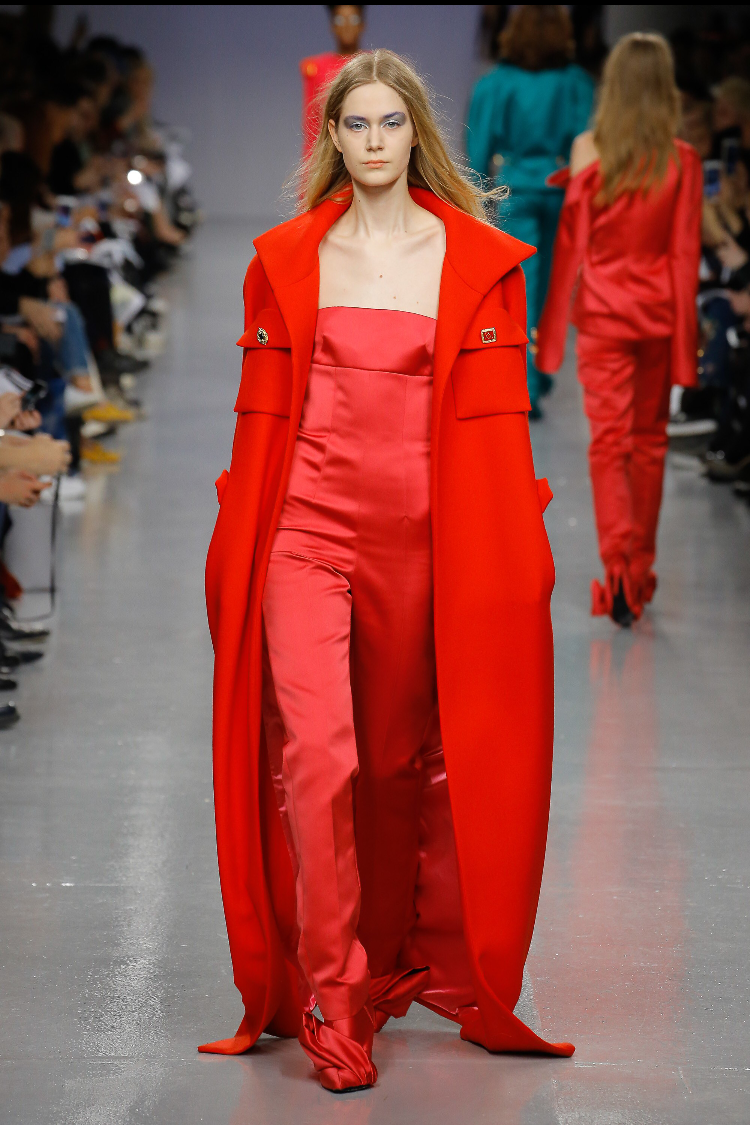 The crowd favorite was easily textile + print student, Stefan Cooke. His "trompe l'oeil" menswear collection featured illusory pants and jackets that from afar seem to have simple prints and shapes, but upon closer inspection, are made of digitally printed, woven strips of elastane. Cooke's conscious transformation of monotonous silhouettes into unfamiliar pieces earned him the coveted Professional Creative Award. Oh, and he totally made a clever nod at the altheisure craze with his lycra-y material.
Sharing the Award with Cooke, Gabriele Skucas, a knitwear student presented a relatively modest collection. Her lineup of black pleated miniskirts paired with bookish, yellow-tinted blouses stood out amongst the uproar of treated fabrics and dazzling colors.
You can see other highlights - from playful tulle skirts to combined plastic, chiffon, and shearling - and the full CSM collection at on Vogue's website or their Runway App.